Arbutus Medical has evolved, and the look of our logo and website are evolving too!
Our team has spent nearly six years working towards our vision of Safe Surgery for All, and  we're proud to be continuously expanding our products and our markets  reach in pursuit of that "North Star." We started in 2014 to create an affordable tool for orthopedic surgeries for low-resource countries, and now have a range of products that provide a lower-cost alternative to expensive surgical tools that are being used around the world in hospitals of all sizes, in trauma centres in Western countries, in military field settings, and in veterinary offices and hospitals globally.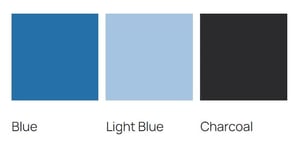 As our company has evolved, we wanted to be sure our brand identity evolved with us too. That's why we're launching a new logo and branding, and will be redesigning our website to ensure we're putting our best foot forward for the wide variety of people who are coming to learn more about Arbutus Medical and our affordable innovations for surgical tools.
To date, Arbutus Medical tools have helped 53,000 human patients and 38,000 animal patients in 36 countries, and this is just the start.
We're excited about this new look for Arbutus Medical. We hope it speaks to our clients, but also reminds our employees, distributors, partners, and investors of our continued commitment to manufacture simple orthopedic power tools that reduce the cost of surgery and improve access for patients.
Let us know what you think!