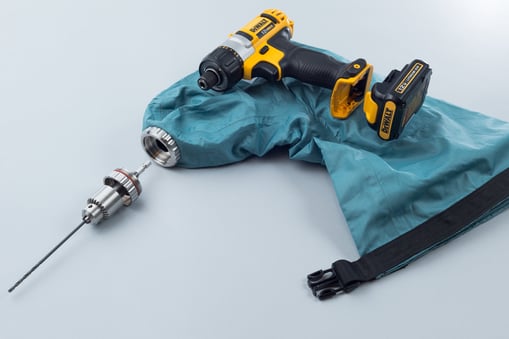 The DrillCover Hex has been implemented at a Maryland hospital for use in the Emergency Room.
A major urban trauma centre recently implemented DrillCover products and was able to improve their operational efficiency and save time for both their emergency team and operating rooms. 
This implementation of DrillCover technology at a leading trauma hospital shows that many trauma centres could save time, money and help more patients with Arbutus Medical products. At Arbutus Medical, we're excited because this embodies our mission to break down barriers to surgical care. 
The Maryland hospital is a leading trauma centre and pioneer in the field of trauma medicine. They specialize in emergency surgery, resuscitation, intensive care and acute surgical care, with many critical patients treated directly in the Emergency Room (ER).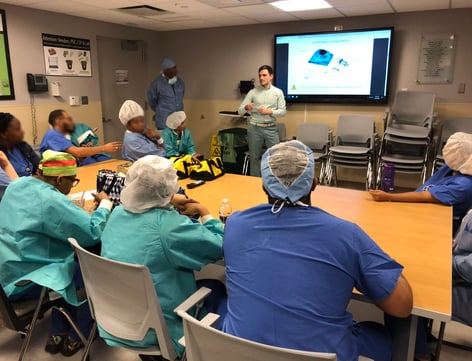 The dedicated equipment to the ER improved the operational efficiency and offered time savings for the ER. 
They could instead borrow sterile equipment from the Operating Room (OR), but that means sending someone to retrieve and return the tool, waiting for sterilization and re-sterilization of the drill, and overall, reduces operational efficiency. Often the staff sent to retrieve the drill is an orthopedic resident, who, as any Grey's Anatomy or General Hospital fan knows, are among the busiest staff in the hospital. 
When this centre started using DrillCover tools in the ER, they suddenly had a simple, cost effective and sterile solution to address this challenge, which arises at least once a day at trauma centres across the United States. In  this ER, they encounter 5 to 15 traction pinning cases every week. The DrillCover platform provides a sterile and cost effective power drill solution, and ensures the ER has dedicated equipment. 
In the first two months of using DrillCover technology at this busy trauma centre, the ER completed 41 cases using the device, saving time and money. 
About the DrillCover Technology
DrillCover products have been used by global surgeons across more than 30 countries, in an estimated 53,000 surgeries. They are also trusted by Forward Surgical Teams within the US Army and Canadian Armed Forces. 
DrillCover technology is registered with the US FDA, licensed by Health Canada and is available for all trauma centres. To learn more, read our case study.
For more reading on damage control orthopedics, you can check out studies by Teager and Pape.