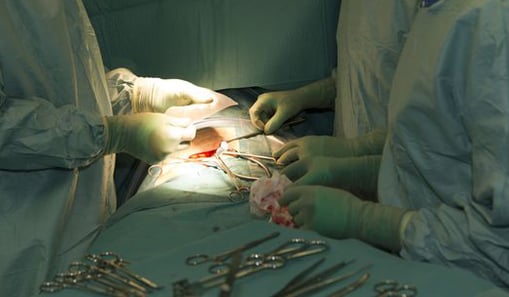 I'm always interested in stories of other organizations using the concept of frugal innovation to solve problems, particularly in medical settings. Arbutus Medical was born out of the concept of frugal innovation. We strive to create tools that are innovative and solve problems but are cost-effective and affordable.
In the Harvard Business Review & their book Frugal Innovation, Navi Radjou & Jaideep Prabhu define frugal innovation as a disruptive growth strategy that aims to create significantly more business and social value while drastically reducing the use of energy, capital, and time. It is not just about doing more with less but about doing better with less.
A concept I've been following for quite a while now is the use of sterilized mosquito netting for hernia repair. The technique is well studied and documented via the Nigerian Journal of Surgery & Indian Journal of Surgery.
Reduce costs without compromising the quality of care 
The studies describe the problem: hernia repair is the most common surgery in the world. There are several ways to repair a hernia all with the goal of strengthening the abdominal wall, and all require surgery because hernias will not often heal on their own. One technique sutures together the anatomy around the hernia. However, using a mesh implant to strengthen the site is the gold standard of care. The mesh relieves tension at the hernia which results in faster patient recovery, less pain, and a lower likelihood that the hernia will recur. Despite the benefits, many surgeons must settle for the inferior technique due to the cost & inaccessibility of the mesh implant.
The use of commonly available mosquito netting is an ingenious solution which directly benefits patients. The studies of n=130 patients in Nigeria and n=359 patients in India saw no complications due to the mesh up to 5 years followup. 
However, it is wrong to believe that any type of mosquito mesh can be used. Strict controls on types of mesh used are still needed to prevent serious complications described by the FDA in their article here. This is an example of the complexities of frugal innovation in healthcare. I believe frugal innovation is a key tool to battle ever-rising costs for the benefit of patients – the challenge for innovators is to reduce costs without reducing the quality of care.