erwise, other calls are usually manageable especially because I am usually the last person on the pecking order to be paged." 
Once a month, Dr. Nyambati conducts mobile clinics. "We visit remote parts of the country that do not have access to orthopedic services," he says. "We screen patients and schedule those who require orthopedic services at the hospital. This is another exciting aspect of my work because it allows me to offer my services to people who would otherwise not be able to access it." 
Kijabe Hospital handles almost all types of orthopedic cases. "But given the nature and location of the hospital we see a lot of motor vehicle, motorbike and gunshot accidents," notes Nyambati. "We also see a lot of pediatric cases such as clubfoot. It is usually quite motivating to see a child who could not walk previously being able to finally move about and play with other kids."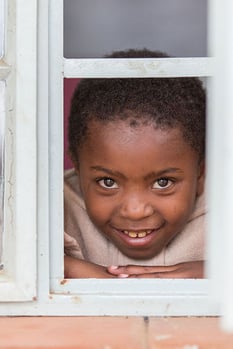 Nyambati says one of the most challenging parts of his job is when patients are not able to afford the needed services.
 "This can be quite disheartening," he says. 
"Another major challenge is the time loss that occurs during change-overs in the theatres. This occurs because theatre staff have to switch between roles that may be overlapping."
But he says the greatest highlight of his job is being able to put a smile on a child's face. "When I see a child who was previously immobilized being able to get up, run and play, my heart literally skips a beat. It must have skipped a dozen beats by now."
Dr. Nyambati's vision
Arbutus Medical is dedicated to providing safe surgery for all, making orthopedic care accessible for all and alleviating the greater burden of injury.  The affordable orthopedic tools designed by Arbutus Medical make surgery more easy and affordable to access in low income countries like Kenya.